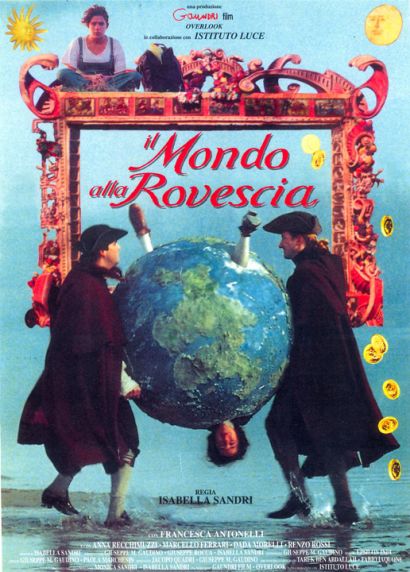 The film opens on a baptism in the early seventies in Polesine (a region in the Venetian provinces). Two small trees are planted. The baptism is that of Chiara and Nino. The heads of the two infants, united in the hope of a common destiny, peak out from behind the large back of Rosa, Nino's grandmother, who is cradling them.
20 years pass… Chiara and Nino are in bed after having made love. During those 20 years, Rosa has continued to cradle her 'putin' ('little man' in Venetian dialect), her Nino. She has done so with an attentive, excessive love as if to compensate for the loss of his parents, and in this way taking part in the sorry building of the boy's future.
Chiara too has been lulled all these years by an apparently normal family life and recently acquired economic comfort. But just when she is to strike out on her own, she finds the confidence lacking in herself and in those around her.
In addition to a description of these three people, the film is a sort of repertory of eccentric values and cracks in the organized surfaces of life. Before she dies, old Rosa manages to bequeath Chiara a sort of legacy: she shown a grain of doubt about accepting the apparent, unchanging order of things.
" 'The World Upside Down' describes the glimmer of hope that momentarily allows a young woman of 20 to glimpse a possible transformation of her limited - and immobile – world full with affects that have always been denied her. By choice, the film was to have been a selection of stories that, if not autobiographical, were nonetheless authentic. Finally, out of love, the film became a sort of dedication, dedication to a girl of 20 with few resources, born and bred in a milieu has none at all." (Isabella Sandri)