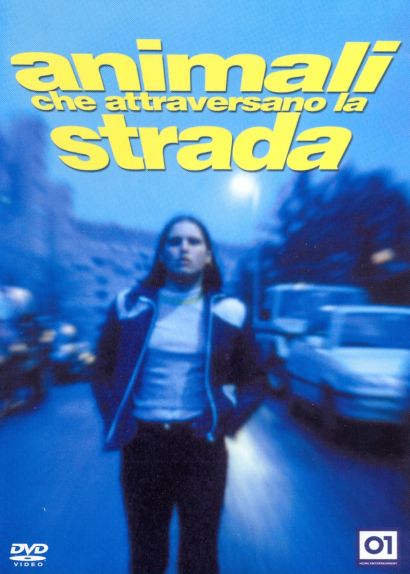 Martina is seeking her identity, trying to make sense of her existence, between the chaos of her mother's life and street life on the outskirts of Rome. She has been placed in the care of a young social worker, Giovanni Scalia. Everyone around her expects something of Martina: some want her to go to school, some want her love, some simply want acceptance (but no one wants the responsibility of being a father to her).
Sciù loves Martina. He is a little older than her. She is more self-assured, more arrogant and braver. Sciù, by contrast, is like a poodle following his young mistress. Sciù has eyes only for Martina. He is besotted with her. He will take anything from her to feel loved. But all in vain because Martina runs away from love because of her shyness and as a reaction to her mother being as a prostitute. To her, Sciù is simply a friend. Sciù's passion may have blinded him but he is extremely sharp and resourceful when in action on the streets of the capital. The kids make a great team when they do their 'jobs', more for kicks than for money. Petty thieving, little swindles; small stuff compared to the rottenness of the street life surrounding them, which a young policewoman, Fiammetta Saracina, from the local commissariat is investigating. Fiammetta Saracina has always had a humane approach towards those breaking rules, particularly when they are minors, which has often brought her reproof from her superiors. At headquarters no one else shares her outlook and she is alone in applying a more sympathetic interpretation of the penal code.
Martina is headstrong in everything she does. She screams at her mother for forgetting to feed her little sister while she is also ready to confront Alì, the boss of the sauna, who is her real father, although he continues to deny the fact.
Fiammetta came to the capital from a small village in Calabria, wanting to escape. But was never to find the excitement she had dreamed of. As a policewoman she has always kept an open mind and a sense of balance until one day she asks Martina to testify against Alì (her alleged father and boss of the 'sauna' where her mother works). Martina refuses.
Fiammetta's benevolent attitude changes and she begins to apply the law more rigidly. Martina too, despite everything, has her own moral code; the family is sacred, even if her father is a pimp and her mother a whore. What is more, she has no wish to be a traitor. The girl and the young policewoman become opponents in a sinister game of cat and mouse.
The policewoman inconceivably turns into a killing machine in pursuit of the two fleeing children. A fitting destiny for Fiammetta who herself has always refused to be dominated by the rules. Unfortunately, the woman knows there is little to stop her, protected by her badge and by the law under which every crime must be punished. An unforeseen ending acted out by a person who once revered moderation; a fragile woman faced with an irrevocable decision; whether to be herself or the uniform she wears. Sadly, her conditioning proves stronger than her deeper identity; just as with other frightened animals about to cross the road.